Ho Ho Ho…ly moly, I don't know her size!
Don't panic. We've all been there! You want to get something really lovely and stylish for that special gal who makes you smile—girlfriend, daughter, wife, BFF, mom, mentor who got you where you are today—but you're just not sure what size she wears. No problem! Although we love the footwear here at Ped, we also have lots of gorgeous things that require no knowledge of numbers. So, let us offer a few ideas for what we think would make wonderful tokens of your affection.
If you really want to delight someone, you can't go wrong with a scarf from Sophie Digard, our favorite Parisian textile artist.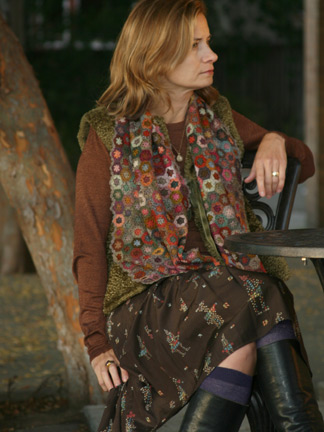 Whatever design you select, the work is guaranteed to be dazzling (use the "zoom" feature at the Ped site to appreciate the intricacy of Sophie's artistry).
Maybe you're enamored of Mademoiselle Digard but want to give something slightly smaller. Why not one of her wonderful brooches?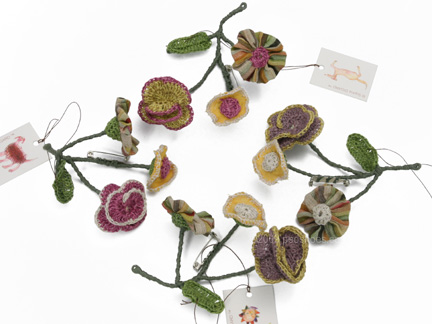 So pretty and what a lovely reminder that spring is not too far away!
But, then again, maybe the razzle-dazzle is exactly what you want, in which case, look no further than Jamie Joseph: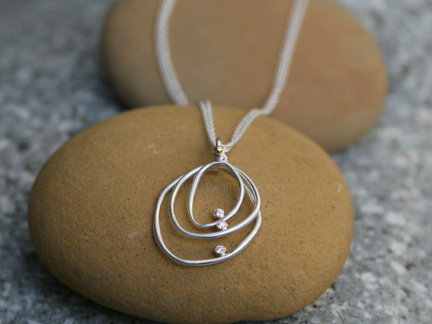 Everyone here at Ped HQ—including Terry—adores this Halo Diamond Pendant. What makes it so special is each of the organically shaped silver ovals moves independently, and the diamonds, well, they're diamonds—need we say more?
If the woman you admire prefers adorning her lobes, we're also especially fond of these Indian ruby earrings: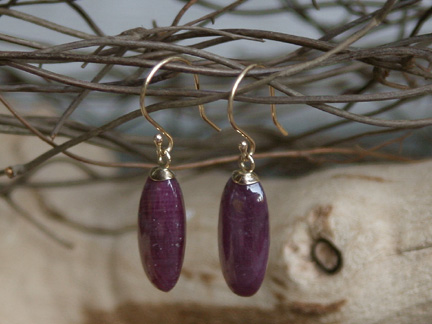 They are simply designed yet absolutely drop-dead gorgeous! Jamie's hand-selected stones are truly out of this world!
Admittedly, jewelry is a rather intimate gift, so if you're looking for something lovely but a little less emotionally charged, the 49 Square Miles Clingy Wallet may be just the thing: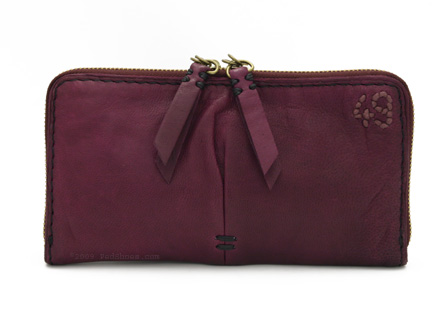 Practical and luxurious! (Plus, the leather is so soft.)
Speaking of practical, any woman who has a chilly commute or who has to walk across campus when the mercury plunges will thank you profusely for a pair of Rain + Jack wooly arm warmers: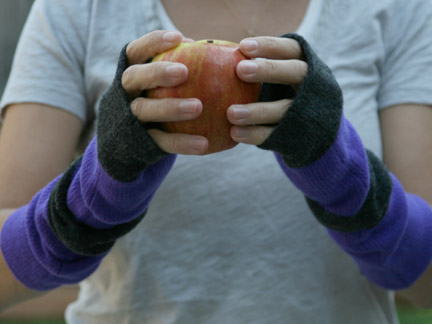 The colors alone will warm her heart.
We've also heard toasty toes are the key to winter smiles! Unlike shoes, socks are pretty much one-size-fits-all, and Antipast makes the socks everyone wants because they're just so darn cute (and warm):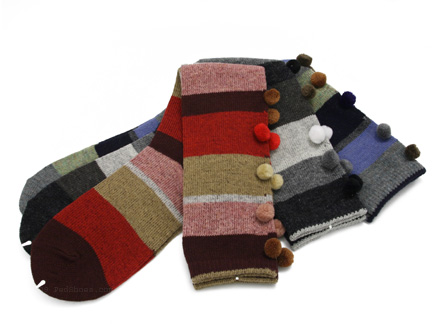 Any chilly day is going to be a lot more fun with pom-poms!
See? No need to worry about measurements or numbers! Everything above is guaranteed to brighten the holidays for your favorite gal!
And if you see something that sings, "my heart's desire,"  to you—yes, you!— as you browse around Ped's site, just click the green box that says, "add to favorites." Then you can e-mail your wish to the people who'd like to make you happy this holiday season!
Tags: 49 Square Miles, Antipast, arm warmers, bag, brooch, diamond, earrings, gift, gifts, holidays, Jamie Joseph, jewelry, leather, necklace, pin, Rain and Jack, ruby, scarf, silver, socks, Sophie Digard, wallet, winter, wool