Thursday, January 14th, 2010
The days are rarely frigid here in the Bay Area, but I know winter has been running roughshod over many of you Ped fans! I see photos of mounds of snow in the Midwest and on the East Coast and hear about day after day of icy temperatures everywhere. Brrrrr!!! When you're simply trying to stay warm, style often gets relegated to the backseat.
But it doesn't have to be that way! Ped has lots of ways to keep cozy that also let you turn up the style temperature! (After all, your admirers count on you to lift their chilly spirits!)
Our mothers always told us, "Put a hat on!" They were wise because there's no cuter way to combat the cold than with a Karin Wagner flower-embellished cap: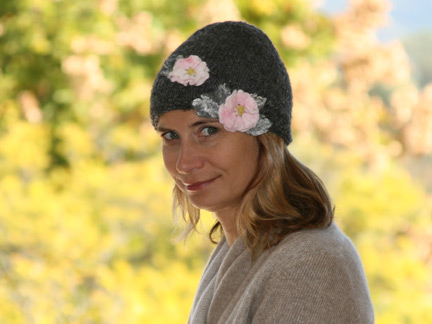 Our beloved Swiss mistress of textile art first hand-knits a cap of 100% soft wool and then pretties it up with her one-of-a-kind, hand-felted blossoms.
Now that your head is covered, let's go to the other extreme and make sure your toes are toasty.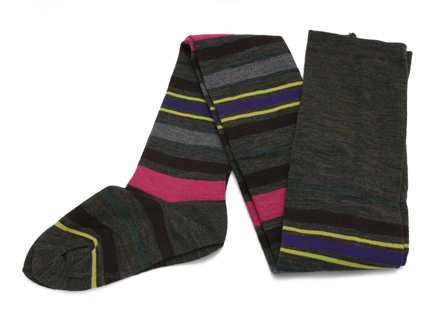 These striped tights from Antipast aren't just snazzy (which they definitely are), they're also 71% wool to keep your whole lower half warm when it's cold!
One of the most practical fashion trends to come along has been arm warmers, which keep your wrists and palms snug while leaving your fingers free. We especially love the ones from Rain + Jack: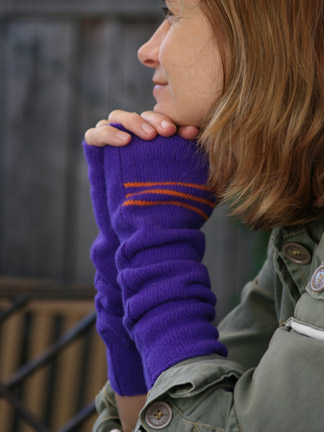 Rain + Jack combines the softest Australian lambswool with the most wonderful colors to warm your heart as well as your hands!
And, of course, you need a scarf! The winter wind will just have to blow down someone's else's neck when you wrap up in one of Sophie Digard's woolen wonders: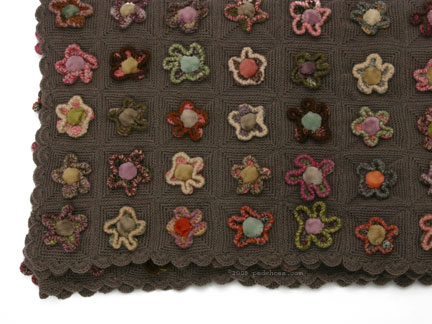 We just got in this Wildflower Scarf and is it ever GORGEOUS!!! Each little velvet-centered flower is unique. With this wool beauty twined around your neck, you'll be the envy of everyone who sees you!
But perhaps you live somewhere more temperate and only need a little something to stave off the chill. Sophie's still your go-to gal because our Parisian queen of crochet also makes lighter linen scarves, like this Pastille Pop stunner: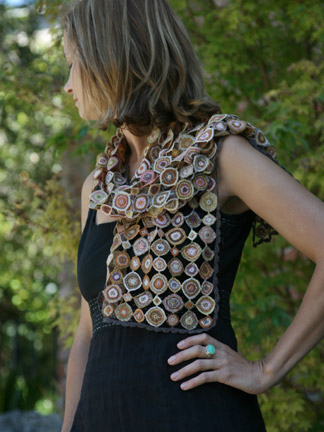 Winter won't last forever, but as long as it's here, pull on your Ped and look and feel wonderful! Don't let the ice keep you from feeling nice!