Tuesday, February 8th, 2011
With all the spring items arriving at the Ped warehouse, it's easy to get lost in daydreams about green grass and fresh flowers. But in reality, we know it's still frosty where many Ped fans live. And when we get chilly, there's only one thing to do: go woolly!
Wool is truly a wonder fiber—not only does it "breathe" and resist odor, but it also stays warm even when wet. Let's see a hi-tech synthetic manage all that! Plus, fine wool just feels so good!
Here are a few of Ped's favorite ways to cozy up against the cold and still stay stylish!
When we think of woolen beauty, we instantly think of the creations of Parisian textile artist Sophie Digard!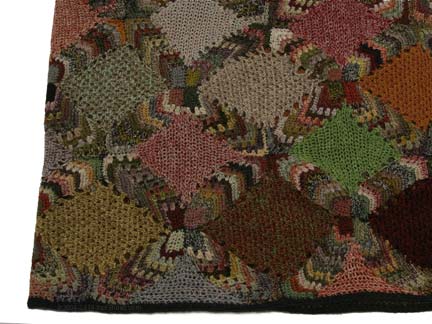 Words simply cannot express how gorgeous this Diamond Scarf is! Be sure to use Ped's "zoom" tool to check out the dazzling chevron pattern framing each of this scarf's colorful crocheted diamonds.
We especially love it when Sophie gets playful with mixing textiles and adding dimensional elements! How fantastic is this Biscuit Pop Scarf?
Sophie calls the velvet and crocheted baubles at the center of each woolly square "biscuits"—all we know is they are deliciously fun! And like snowflakes, no two are exactly alike!
(Psst, even better, Sophie Digard's Biscuit Pop Scarf just happens to be this week's "sweet treat"! Simply click "be sweet to your feet" at the top of any Ped page—including this one—to be transported to the Biscuit Pop Scarf with the magic code that will garner a delightful 20% off when entered at checkout.)
Another of our favorite woolen wonders this season is Epice's luxurious Chevron Scarf: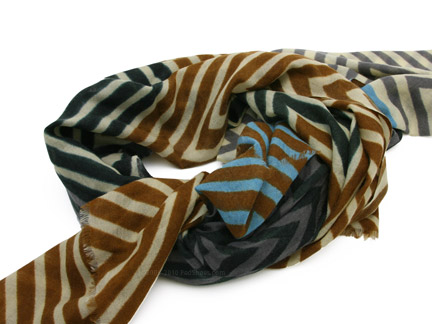 Exquisitely loomed from wool and cashmere, this scarf is wide enough to wear as a shawl if your shoulders need a little extra warmth. The colors are luscious, and the hand of this beauty is so, so, so soft!
Another cashmere delight is Mia Zia's Barcelona Cashmere Scarf: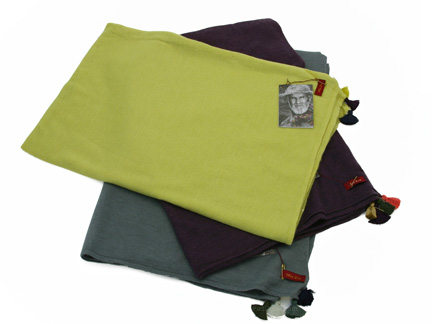 You won't want to stop touching this scarf! And because it's monochromatic, each color option will go with almost any outfit. Plus, Mia Zia's signature tassels at the corner add spice and whimsy!
Maybe it's your hands you want to keep toasty! In that case, why not slip them into Antipast's Waterdrop Gloves?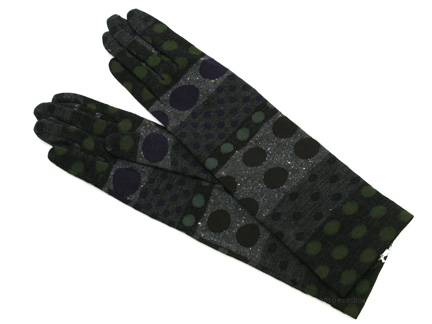 You better keep these cuties on, though, because they're so fun sticky fingers just might try to snag them! (Incidentally, they also come in khaki.)
Speaking of fingers, it's always nice to have the option of keeping them free. Check out these Antipast wool and alpaca mittens that offer the best of both worlds: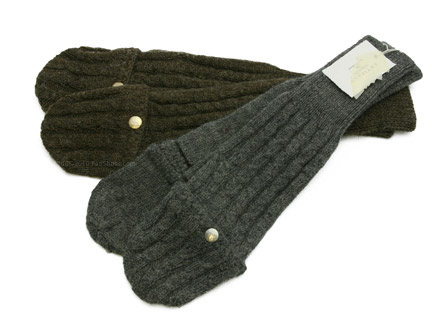 Keep your digits nice and cozy until you need them to dial or deal with keys—at which point, simply undo the etched button on the back of each mitten and let your fingers out to play!
Here at Ped HQ, we're skirt-loving gals, so when the temperature dips, we get out the tights!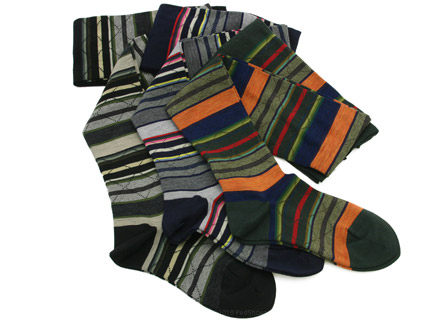 Aren't these Antipast Quilted Stripe Tights FUN? They make staying warm in winter less of a chore and more of a treat! (And, needless to say, there are also Antipast wool socks to rock!)
Because we're making space for all the warm-weather goods that are arriving daily, many of the above wool lovelies and lots of others over at the main Ped site are currently on sale! So, cozying up to wool at Ped won't ice your bank account!