Thursday, September 6th, 2012
Today we complete our transect through the boot paradise that is Ped. We wind things up on a high note with a duo of tall boots!
Fiorentini + Baker rises above the rest when it comes to knee-high boots. The Emma embodies why: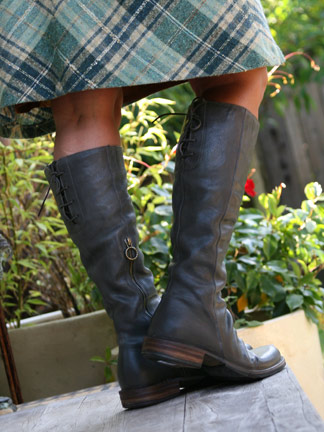 Streamlined and sophisticated, the Emma is one long stretch of luxurious Italian leather, punctuated perfectly by lacing at the top of the back (talk about form meeting function)! The Italian craftsmanship is exquisite. The comfort is divine. And the look is to die for! We are wild about the Emma in the new elmo/dark grey color shown, but it also comes in dark brown and black.
Hankering to go even higher? Fiorentini + Baker's Edel is the tallest boot we carry: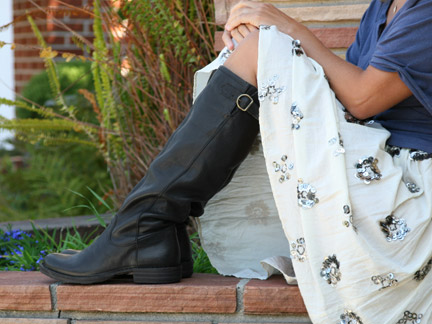 F+B's interpretation of the traditional riding boot is a knockout, featuring a super-supple unlined leather shaft that rises a statuesque 17″. Pull it up or let it slouch a bit, the choice is yours—as is whether to go for the Edel in black (pictured) or dark brown.
And so we come to the end of our boot-a-licious feast. Did you get enough? Are you full? If not, there are even more boots to tempt you at Ped's main site. Whatever height and style you choose, you're going to look sensational this fall (and next fall and the fall after that…)!