Wednesday, May 13th, 2009
On Seinfeld, when Jerry said, "Hello, Newman," he was usually gritting his teeth over running into his arch nemesis. Not us! When we say, "Hello, Neumann!" (pronounced "noy-man") we're jumping for joy because it means we've gotten in  another shipment from our New York friend, leather designer Jutta Neumann.
Originally from Germany, Jutta creates sandals and bags that truly(!!!) offer unparalleled beauty and craftsmanship. She hand selects her leathers and dyes them the most gorgeous, saturated colors before meticulously cutting and constructing her items using traditional methods. A hallmark of her sandals are their molded arches and tiny cobblers' nails that, though barely visible, are evidence of Jutta's dedication to her craft. Everything she makes is wonderful from the outset but improves with age and use, lasting for years and years and years. We also adore her clean-lined and elegant aesthetic—every detail is intelligently considered and contributes to the overall design. (Plus, we love her arched cat logo!)
See for yourself! Jutta's classic Kim sandal represents the best qualities of the J.N. approach and has won fans the world over.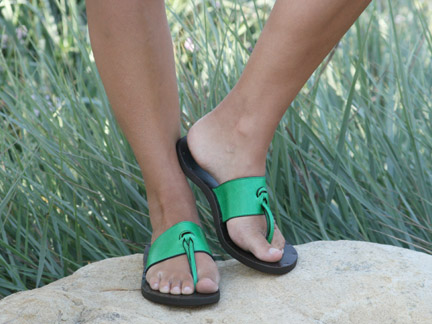 This ultra-comfortable design offers an ideal combination of minimalism and sophistication. This year, Ped has added bone and kelly green to our always-popular black and brown options.
Another Jutta Neumann sandal that's won our hearts is Roger!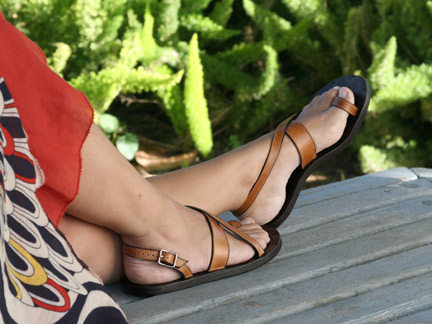 This little lovely is perfect for Ped-sters who like the security of a back strap. A veritable lesson in good design, Roger is three well-planned straps on a mission of comfort and style.
Jutta's bags are also the epitome of form and function. Case in point: the Oslo.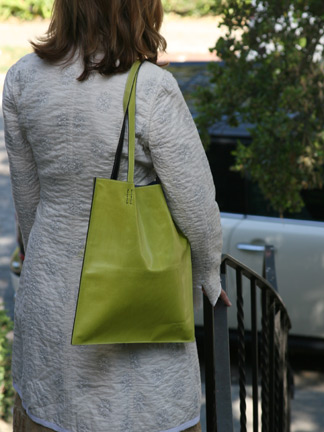 The proportions are perfect, and the lime green color is beyond juicy! Plus, although you can barely glimpse it under one strap in the pic, the lining is a fabulous violet suede (check out "views" at the Ped site)!!! Too cool!
And since we're on the subject of purple, take a look at Jutta's lovely Adana bag: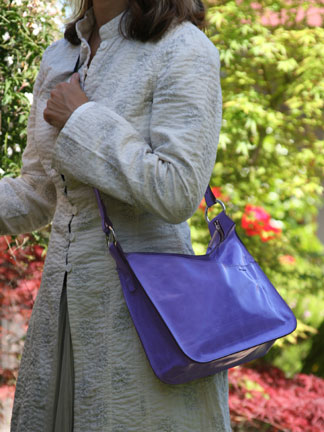 With this feminine-but-not-fussy bag on your shoulder, you'll be like a walking urban beautification project! (Any city you visit should thank you.)
So, go ahead and say it with us, "Hello, Neumann!"