Wednesday, June 3rd, 2009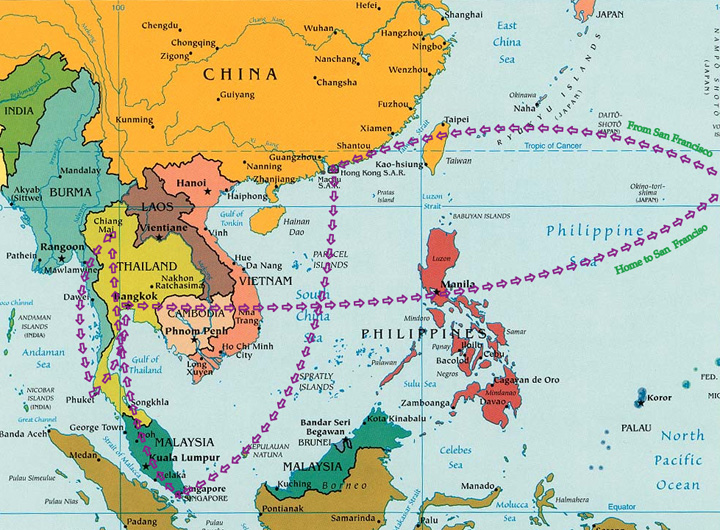 Ped fans, I am SO EXCITED!!! Tomorrow I jet off with my mom, sister, and niece for a two-week vacation in Southeast Asia! Do you know I have never taken 14 consecutive days off in my life??? After leaving San Francisco, we'll visit Hong Kong, Singapore, Chiang Mai, Phuket, and Bangkok. My mom (technically my step-mother, but I love her with all my heart) grew up in Shanghai, and she still has friends and family throughout Asia. For instance, in Singapore we're staying with her nephew, who is the head of Hasbro Toys! We four gals have so many fun things planned: riding elephants, visiting temples in Chiang Mai, kayaking, and just chilling on the white sand beaches in Phuket. I promise to take lots of pictures and tell you all about it once I return!
So, you may be wondering what Ped things I plan to take on my big adventure? Well, here are few items that will definitely go on the trip:
1) Cydwoq's Mint bag: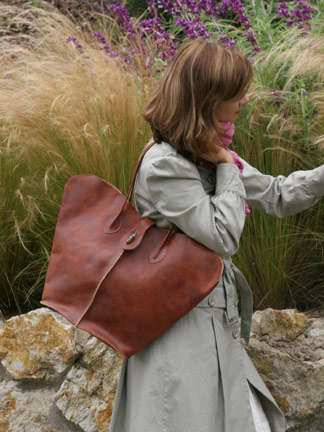 Not only is this bag beautiful, but it's also large enough to hold everything I want to have on hand for the long flight: a couple books, a magazine or two, a sweater because I always get chilly on the plane, toiletries for freshening up, and a change of clothes, just in case my checked bag takes a vacation without me (please, no). Also, the Mint will make a great shopping companion when I hit the streets to hunt for souvenirs.
2) Jutta Neumann's Kim sandal: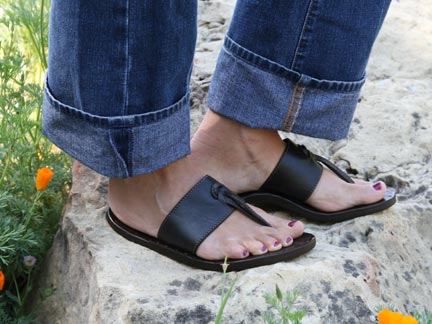 When you're going to spend a lot of time walking in hot weather, you can't beat this easy slide for comfort and versatility. Jutta's craftsmanship is legendary—her all-leather sandals are molded so they feel custom-made for your feet. And the Kim's design—so minimal and chic—looks fantastic with literally everything! 
3) Jamie Joseph's Sea Coral Necklace: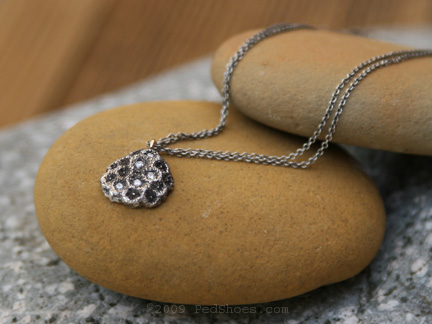 I don't know about you, but I hate fussing with jewelry when I travel—but that doesn't mean I want to go without. So, I'm planning to put on (and never take off) this Jamie Joseph necklace. I love how the tiny diamonds sparkle from within the crevices of the oxidized silver "coral"! And it's a necklace I don't have to think about—I'll wear it sightseeing, swimming in the ocean, out to dinner (have I mentioned the great food we're going to eat?), and everywhere else! 
I hope the next two weeks bring you as much fun as I'm about to have! I'll miss Terry, Lulu, and Ella, but just think—soon I'll be here: