Tuesday, June 24th, 2014
Summer is no time to be shy, Ped fans! Let your bold style sparkle! One step in the right direction is to zip up this week's Sweet Treat, the Trippen Tough! Steal the show in this steely beauty for 20% off by clicking "be sweet to your feet" at the bottom of the box on the left of most pages at Ped's main site! When you land at the Tough with the "Sweet Treat" designation, select your size and pop it in your bag to receive the discount automatically at checkout!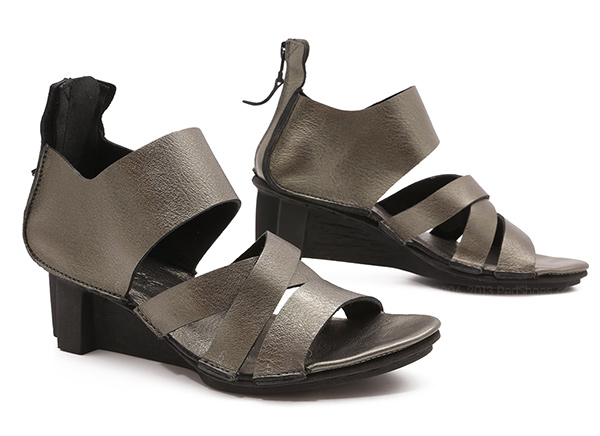 Impress everyone with your metal mettle!