Friday, June 15th, 2012
School's out. The grass is green. Fireflies light up the evening. There's so much to enjoy in June! So we thought we'd do our part to fuel the June love by kicking off the Ped Summer Sale!
Had your eye on a sweet temptation? Chances are its price just got nicer! Behold a sample of the sunny bargains:
Accessoire has such a colorful way with suede! We especially love how they tie everything up with a bow on the vintage-inspired Sagan: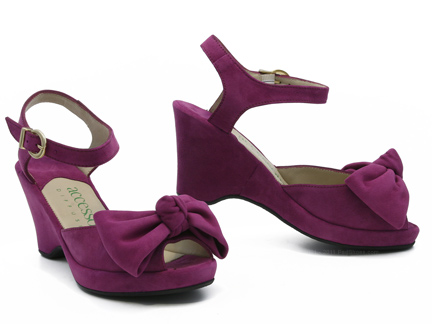 Beautiful at $328, it's even lovelier at $262!
Speaking of vintage looks, you can rock the retro in an ultra-modern way by buckling up Coclico's Valencia: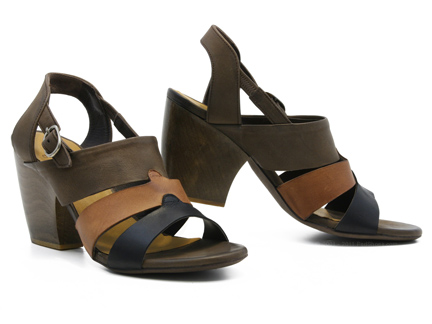 Patchwork leather? Sculpted wooden heel? Far out! Swinging at $358, it's even more righteous at $286!
If you prefer to keep your heels on the ground, one of the best flats this season is the Cydwoq Malba: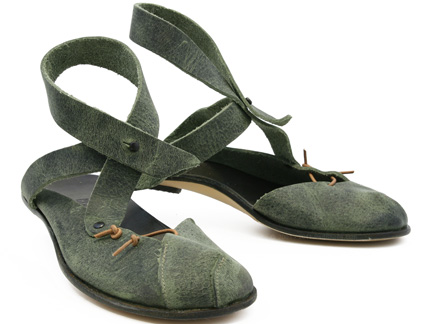 Talk about an ankle of interest! Delicious at $246, it's even tastier at $196!
Another sassy ankle-strap design from Cydwoq (with a little more "lady" to it) is the Volcano:
The textured leather is fantastic—what a way to express artistic style in any situation! Hot lava at $298, the Volcano is positively explosive at $238!
Taking things a little higher, a neutral that's sexy as all get-out is Fiorentini + Baker's Nene: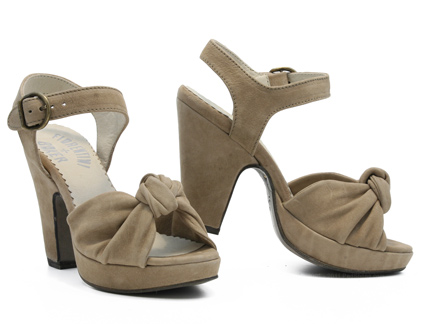 Here's a guarantee: all eyes will be on you in this suede knockout! Glamorous at $498, the Nene's star quality shines even brighter at $398!
Looking for something more everyday and more go-everywhere? Consider the Vialis Claris: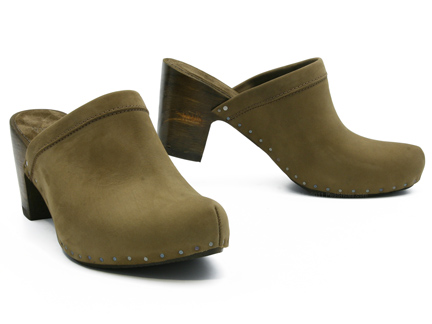 So much more than your average clog, this streamlined Spanish beauty will work with everything in your wardrobe. Fab at $198, it's even more of a treasure at $158!
As dessert to this smorgasbord of sale delights, behold one of our favorites of the season: Fiorentini + Baker's luscious Floss!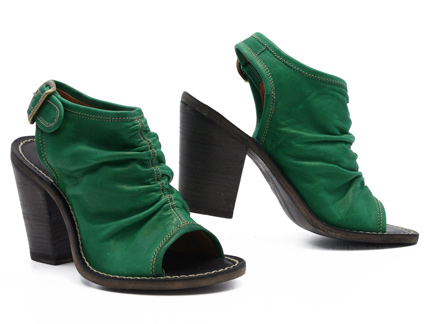 Supple green leather in a retro-licious style crafted by those Italian masters at F+B—GORGEOUS! Every head will turn! Worth every penny at $398, it's a green dream at $298!
More wonderful styles at fresh prices are flying out the door at Ped's main site. So snag a deal to keep your sunny side up all summer long!
(And don't forget about this week's oh-so pretty Sweet Treat: the Cydwoq Climax! Just click "be sweet to your feet" in the upper right corner of any Ped page to land at the Climax with the magic code that will bring 20% off at checkout! )