Saturday, July 6th, 2013
Holy jalapeño peppers, Ped fans, it is hot outside! When the temperature goes up and the sun beats down, we like to be as bare as possible, so a great pair of sandals is de rigueur! Happily, Ped has a summer's worth of bodacious sandals now on sale! (Good timing!)
Here are just a few ways to give your toes some sweet relief!
One of the prettiest strappy flats this season comes from Chie Mihara. The world is your oyster when you buckle up the Gipsy:
The cobalt blue suede is so romantic, but the nearly flat outsole (a sweet .5″ wedge) and comfortable insole mean you can be all business if you've got a thousand things on your errand list. Dash from here to there, looking pretty as you please, and then out for a mission-accomplished cocktail! Once $358, the Gipsy is now a cool $179!
Like blue suede but hoping to add a few inches to your height? Then perhaps the Coclico Mori has your name on it: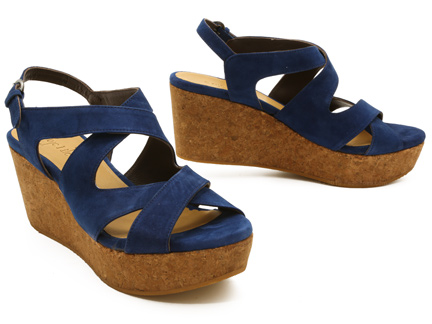 Instantly, you'll be stunning and statuesque! Even better, the Mori's cork platform wedge is light and comfy, perfect for everything from shopping at the farmer's market to going to an outdoor concert. Once $358, it's now a breezy $279.
Blue is cool this season, but red is also red hot! When you want to go bold, there's no better way than to tie up the Cliff Dweller Emma: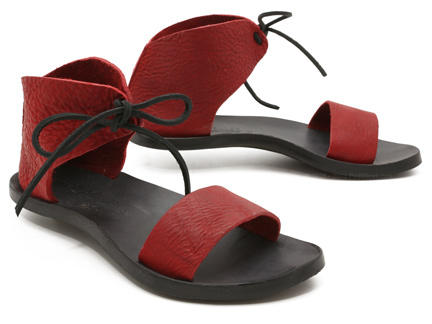 So sexy in a tom-boyish way! Looking for the perfect travel sandal? The Emma is ready to go, go, go! Once $198, this beauty is now a refreshing $158!
Maybe you're ripe for red but hoping for something barely there, in which case the Cydwoq Naked is playing your song:
If summer were a sandal, it would probably look like this! The Naked is a perennial Ped favorite—perfect in every way! Once $236, it's now a delightful $188.
Of course, a simple brown sandal is welcome everywhere it goes! One of our favorites this season is the Cydwoq Cedar: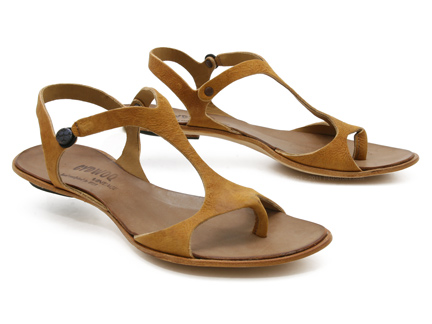 Absolutely timeless, the Cedar is forever modern. When you want one sandal to carry you through every warm day this year and for years to come, the Cedar is at your service! Once $254, it's now a bracing $127!
Yes, heel lovers, we have a neutral classic to make you happy, too: Pep Monjo's Brigitta.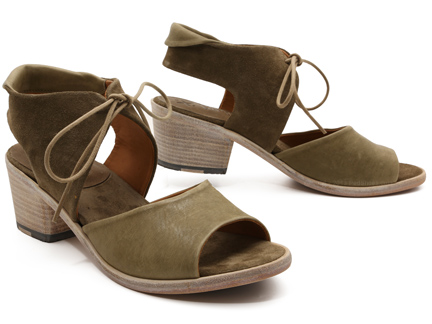 One of our most popular sandals this season (everything Pep Monjo flies out the door), we have just a couple sizes left in this gorgeous olivine or everybody's go-to color, black. So act fast! Once $348, it's now a sweet $278.
Want to pull out all the stops and go high and bold? Then Fiorentini + Baker has just the thing, and its name is Dina: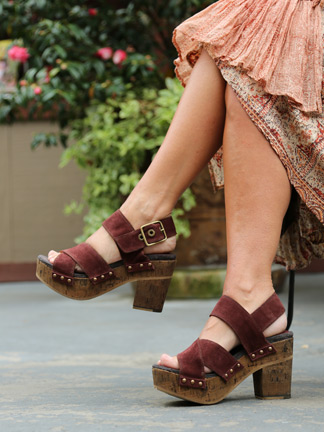 Be prepared to stop traffic everywhere you walk! We love this sassy sandal in the burgundy suede pictured, but it also comes in beautiful mustard-colored leather. Once $412, it's now a delicious $199!
Of course, if you want to go slam-bam glamorous in a sandal that will turn every head at the party, then the Cydwoq Boomerang is the ticket: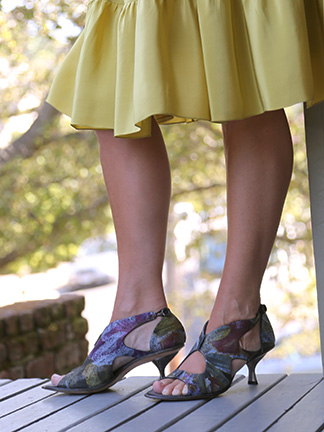 With its flirty design and multi-colored marbled leather, the Boomerang brings the "wow" whenever you wear it! BOOM! Once $304, this knockout is now a nice icy $239.
Still more open and airy delights await your discovery at Ped's main site, and we've discounted many for your summer pleasure! It's the perfect time to show some skin and let your tootsies taste the breeze!
(Speaking of sensational sandals, the Trippen Arch is the Sweet Treat for a few more days! You have until Tuesday to click "be sweet to your feet" in the upper right corner of any Ped page to be whisked to the Arch's page, where the magic code will bring 20% off at checkout!)