Tuesday, January 7th, 2014
Brrrrrrrrrr!!!!!!!!!!!!!!!!!!!!!
We get goosebumps just thinking about the frigid temps many of you Ped fans have endured! Ice, ice, not so nice.
And that's why we thought we'd turn up the burner under Ped's sale prices to give you something warm and wonderful! Below are just a few of the delicious deals that might make winter a bit more bearable—snag 'em while you can because they're going like hotcakes!
Before we get down to the frosty ground, let's make sure your neck stays nice and cozy! We've put all of Ben Alder's woolen goods on sale, including the stripe-a-licious Aberdeen Scarf: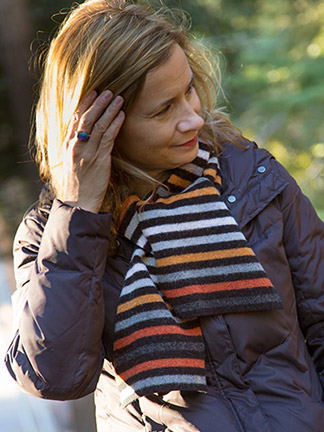 Facing cold weather is much more fun when you have something pretty keeping you toasty! Tempting at $78, the Aberdeen Scarf is irresistible at $58!
If you love one-of-a-kind pieces, perhaps Sophie Digard's Velvet Soleil Scarf is the way to add spark to icy, grey days: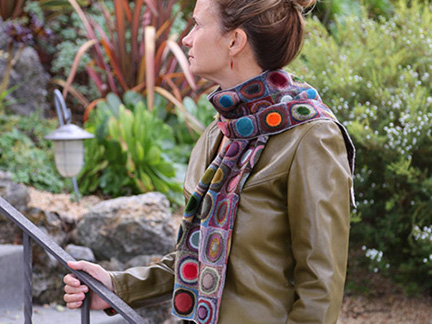 Wool and velvet combine to make a work of wearable art! Splurge-worthy at $348, it's a must-have at $278!
What's that you say? "Boots, give me boots!" Then boots you shall have! First up, Trippen's well-named Treasure: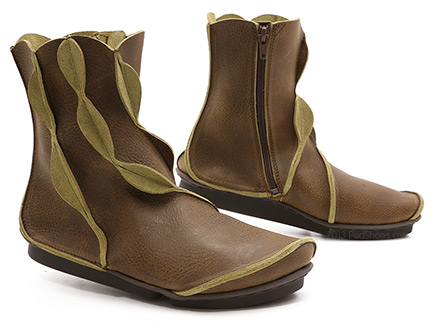 Fun and funky, the Treasure looks fantastic on! (Check out Peggy R's Tale of the Sole to see last year's brown Treasure in action.) Cutting-edge at $358, it's super sharp at $179!
Another ankle boot sure to turn heads (but not ankles) is Pep Monjo's Cora: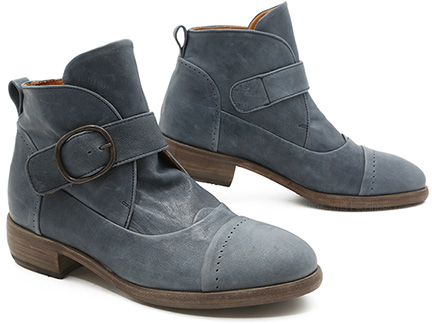 The indigo blue leather is such a gorgeous shade! Tasty at $442, it's scrumptious at $342!
For you urban cowgirls out there, kick up your stylish heels in the Argila Madrid: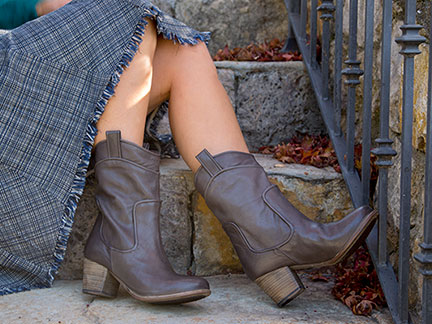 You'll get compliments 'til the cows come home! (We also have the Madrid in black.) Sassy at $468, they're seriously kickass at $234!
Hoping for a bootie with more feminine wiles? Then turn up the heat in Cydwoq's Caution: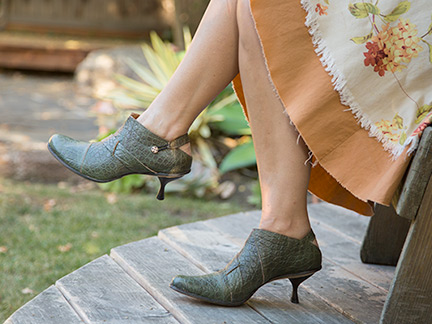 Faux croc leather in luscious green + slingback styling + 2″ resin heel = steamy sex appeal! Spicy at $326, it's sizzling at $163!
If you're thinking, "Perfectly lovely, but what I need is a tall boot," then Trippen's fantastic Mexico might be just the ticket: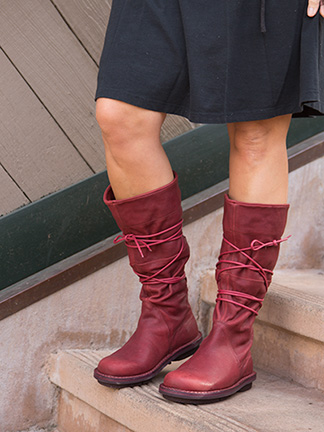 Red boots are GO! (But in case you prefer brown, we have that, too!) Stellar at $458, they're out of this world at $229!
Of course, the best remedy for the cold is nature's insulator: fur! Consider cozying up to the fur-lined version of Fiorentini + Baker's Emmy: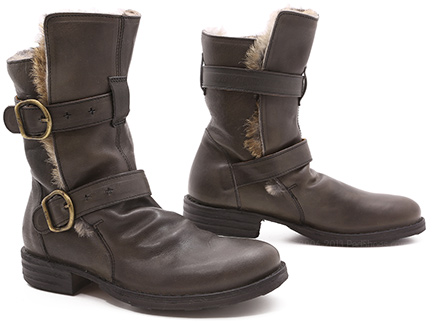 Look gorgeous AND have toasty toes! A treat at $648, it's truly a treasure at $324!
We offer a be-furred version of Fiorentini + Baker's Eliza oxford, too: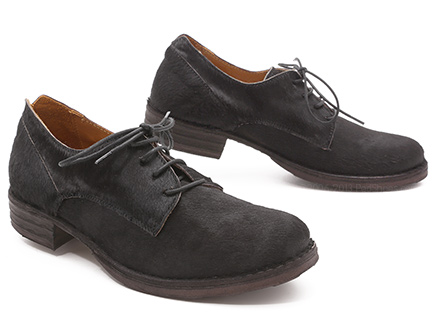 Talk about luxe! This beauty is so soft, you'll have a hard time not constantly petting your shoes! Fantastic at $498, it's beyond marvelous at $249!
Feel the fire of desire for something cozy and new? Well, we have plenty more bargains to spark your interest over at Ped's main site! It's the perfect time to treat yourself to something you ardently want without burning down your bank account!
(Psst, speaking of Fiorentini + Baker, this week's Sweet Treat is F+B's perennial favorite, the Emma Boot! Just click "be sweet to your feet" at the bottom of the box on the left of most Ped pages to arrive at the Emma, where all you have to do is pop it in your bag to receive 20% off at checkout!)